CAYIN Technology, a global leader in digital signage solutions, showcased our cutting-edge technology and provided an exceptional experience to visitors at InfoComm Asia 2023. Ravel, the Vice President of CAYIN Technology, attended the event and expressed immense satisfaction with the success achieved.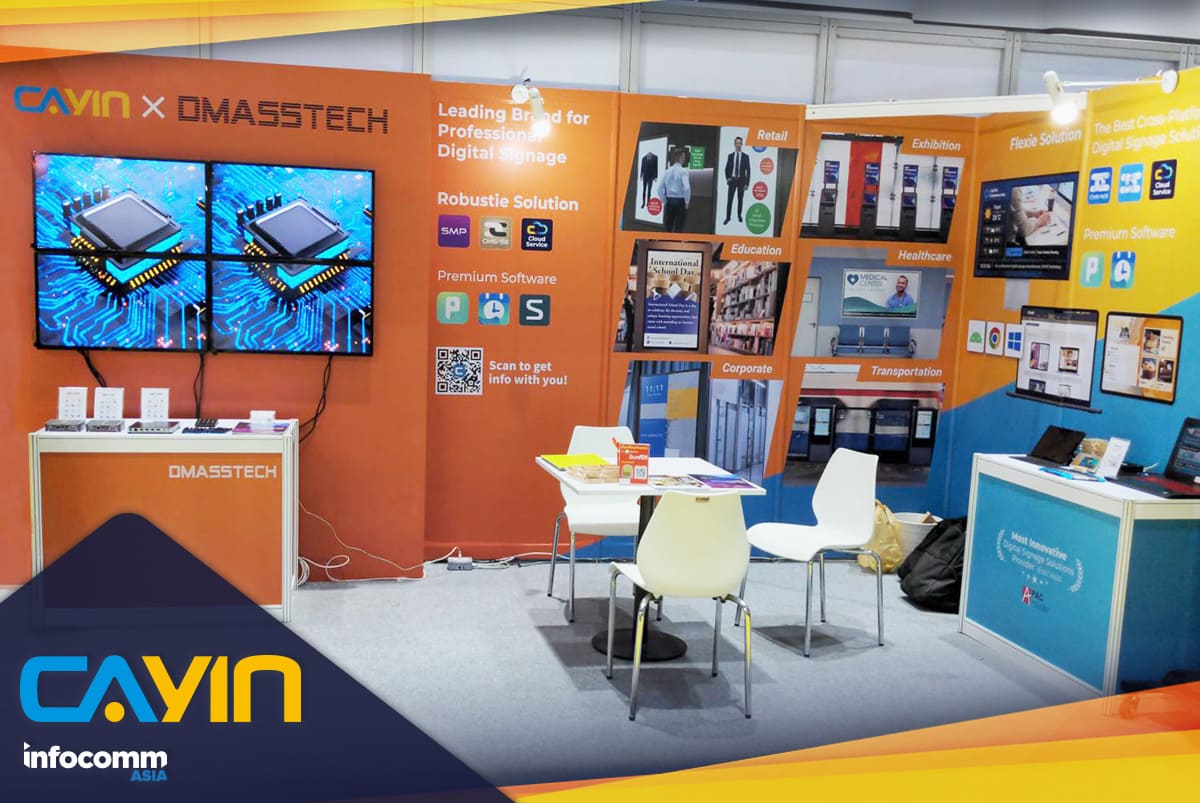 InfoComm Asia 2023, held in Bangkok, Thailand, brought together industry professionals, tech enthusiasts, and innovators from around the world. CAYIN Technology, renowned for its innovative digital signage solutions, captivated the audience with our advanced products and unrivalled content.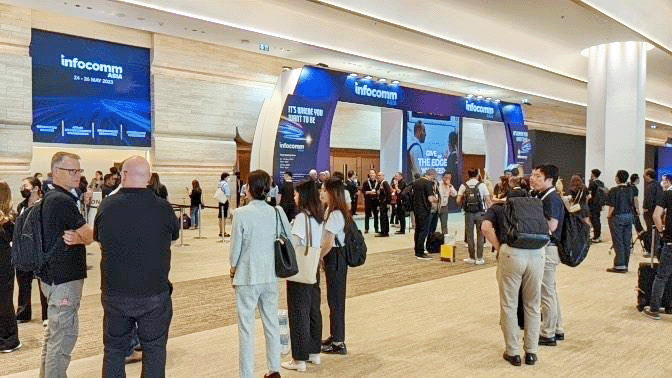 Collaborating with Dmasstech, our esteemed professional distributor based in Thailand, CAYIN Technology received outstanding support, ensuring the event's triumph. Their expertise and dedication enabled us to deliver an exceptional showcase of our latest digital signage technology.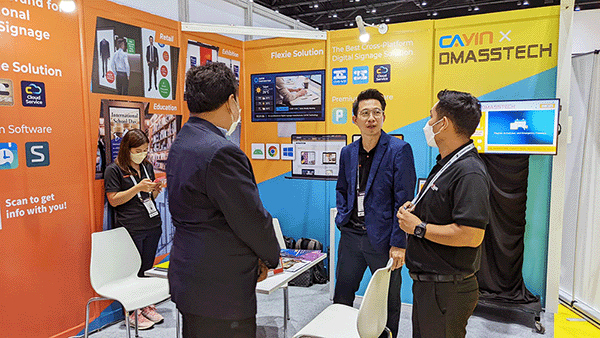 Visitors to the CAYIN Technology booth were immersed in an interactive and engaging experience. They witnessed firsthand the power of our state-of-the-art digital signage solutions, which offer dynamic content creation, seamless integration, and unparalleled visual experiences. SMP-8100 demonstrated CAYIN Technology's commitment to pushing the industry's innovation boundaries.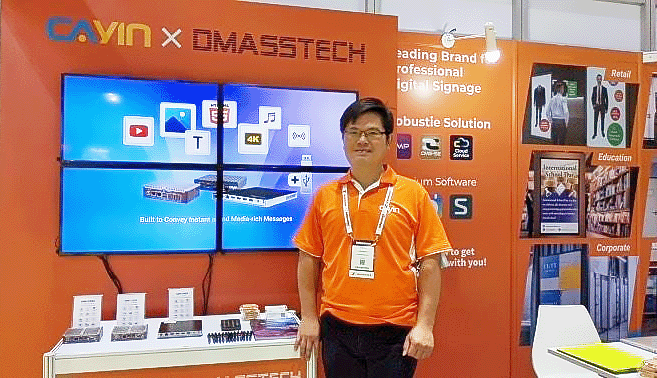 Ravel, Vice President of CAYIN Technology, expressed his gratitude to Dmasstech and all visitors for their enthusiastic response. He emphasized the significance of InfoComm Asia 2023 as a platform to connect with industry professionals, forge valuable partnerships, and showcase CAYIN Technology's expertise.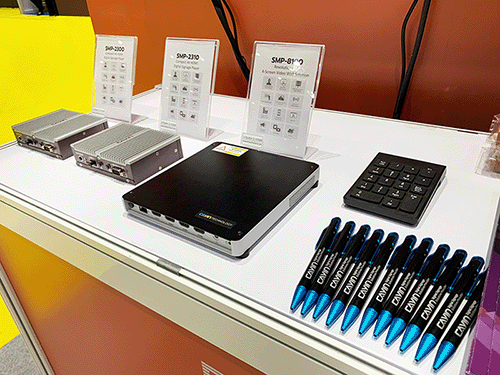 CAYIN Technology continues to be at the forefront of the digital signage industry, empowering businesses worldwide with their groundbreaking solutions. With their success at InfoComm Asia 2023, they reaffirm their commitment to delivering excellence and revolutionizing how people engage with digital content.