CAYIN Technology, a global leader in providing professional digital signage solutions, understands the importance of digital signage security.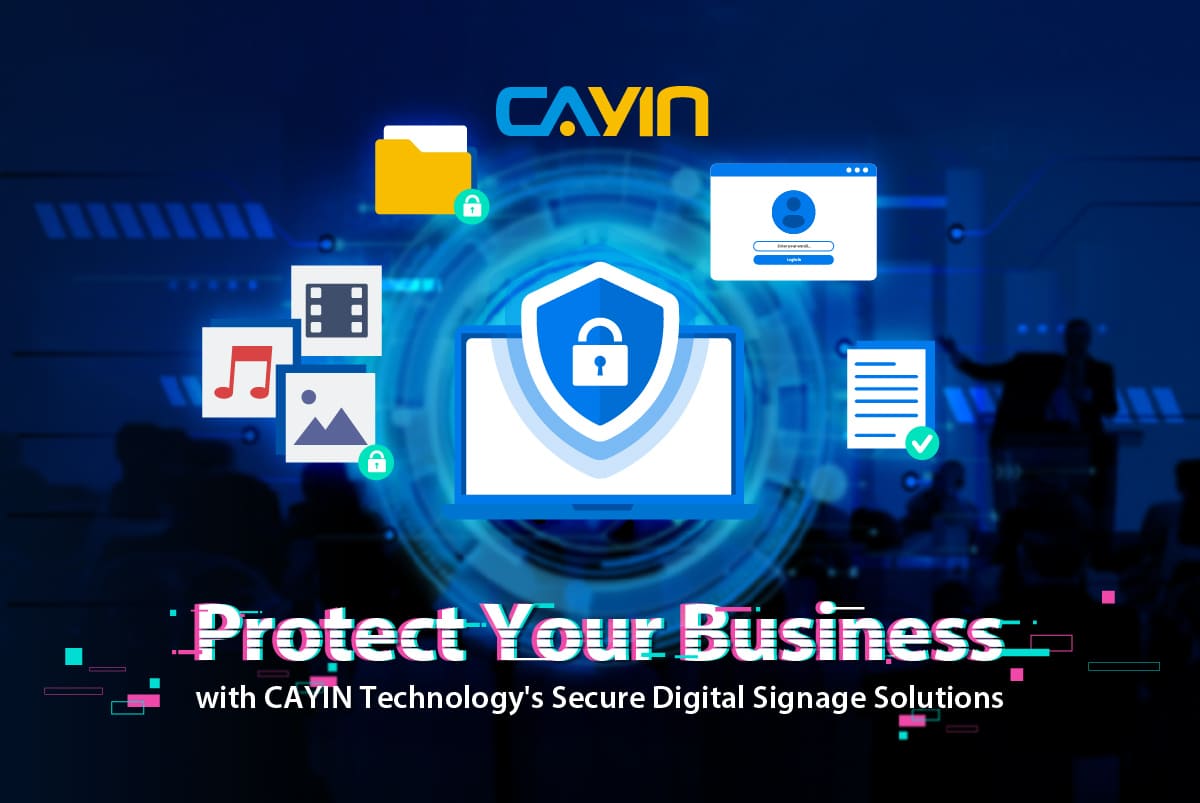 As digital signage technology becomes more prevalent, the risk of cyber threats increases.
It is crucial to ensure that digital signage players and software are protected against security breaches and data theft.
Digital signage security involves a range of measures to protect against cyber threats. These measures include encryption of data transmission, firewalls to protect against unauthorized access, and regular security updates. It is essential to work with a trusted provider like CAYIN Technology that prioritizes security and invests in advanced technology to ensure the protection of their customers.
CAYIN Technology manufactures its digital signage players in Taiwan and independently develops its software in-house. This enables them to have complete control over the security features of their products, ensuring they are robust and can withstand potential attacks. CAYIN Technology also offers regular security updates and support to protect their customers against the latest threats.
One of the biggest threats to digital signage security is the use of default passwords. Many digital signage players are shipped with default passwords that are easy to guess, leaving them vulnerable to cyber-attacks. CAYIN Technology recognizes this threat and requires customers to change their passwords during setup to ensure their digital signage players are secure.
Another important aspect of digital signage security is user access control. It is essential to ensure that only authorized users have access to the digital signage system. CAYIN Technology's software includes user management features, enabling administrators to assign different levels of access to users depending on their role in the organization.
CAYIN Technology is committed to providing its customers with the most reliable and secure digital signage solutions. By prioritizing security and investing in advanced technology, CAYIN Technology helps businesses protect their digital signage systems and safeguard their data against cyber threats.