CAYIN Technology brings forth a modernized way to tackle marketing and management needs in diverse industries.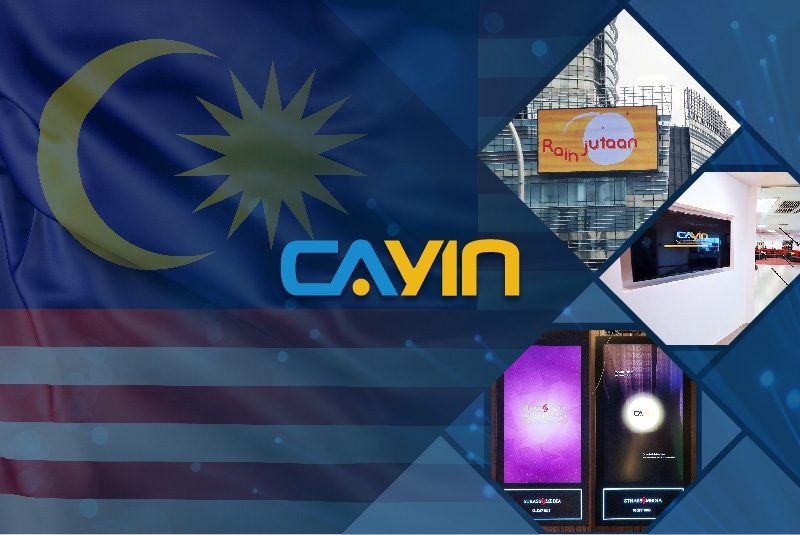 A Customizable Digital Solution Suitable for Any Industry
As businesses today shift from traditional to digital, a need for new, convenient, and effective marketing and management strategies has surfaced. CAYIN Technology brings forth a modernized way to tackle marketing and management needs in diverse industries. With clients from the hospitality, government, education, medical and retail industry, CAYIN has successfully assisted various businesses in identifying their weaknesses and has thus provided effective and robust digital solutions that enhance each company's strengths.
MSU Utilizes Informative Displays and Maximizes Efficiency
The Management & Science University, located in Shah Alam, Selangor, is an elite private university in Malaysia. CAYIN Technology was chosen as the university's first-ever digital signage solution to help provide informative content and event updates in the university's library. The university's first goal was to announce current and future content efficiently, and second, to reduce the staff's workload and maximize their time. By deploying one Phillips 55-inch TV display at the library entrance and one SMP-2310 player in the back, the university found a way to relay new information and instantly offer relevant updates to patrons. Furthermore, the digital signage implementation gave library staff the flexibility to complete tasks on leave and reduce their workload.
HRC Upgrades to World-class Broadcasting System
The Cheras Rehabilitation Hospital (HRC), located in Cheras, Kuala Lumpur, Malaysia, provides comprehensive rehabilitation treatment services for outpatients and inpatients. While its experts are committed to providing world-class treatment, the hospital searched for a world-class broadcasting solution. The hospital had long relied on an outdated DVD player to broadcast content and desperately needed a more sophisticated schedule publishing system. Therefore, CAYIN stepped in to deploy the hospital's first-ever digital signage with the objectives of scheduling and publishing medical videos, health videos, hospital events, agendas, and VIP visits. As an upgraded solution, CAYIN proposed a single SMP-2310 player and twenty-two IP TVs to be installed around the hospital premises. The digital signage installation replaced the DVD player with an easily-managed broadcasting system that could fulfill the hospital's publishing requirements, schedule future health-related content, and publish updates at ease.
Mid Valley Megamall Benefits from Seamless Content Publication
The Mid Valley Megamall, a giant shopping complex sitting at the entrance of Petaling Jaya and Kuala Lumpur in Malaysia, comprises a shopping mall, an office tower block, thirty offices, and three hotels. Although the mall is familiar with PC-based Windows digital signage software, it is troubled by the instability and difficulty of publishing content on a Windows platform. The mall looks to CAYIN to provide an enhanced and seamless content publishing system that ensures maximum stability and simplifies the remote publishing process. CAYIN digital signage solved PC-based content publishing software problems by deploying two SMP-2310 players, one 75-inch Samsung display, and one outdoor LED wall. This installation eliminated remote content publishing issues and system hanging problems while giving shop owners a smooth and consistent advertisement display platform.
Special Thanks to PNSS Tech for Professional Support
PNSS Tech Sdn Bhd, located in Malaysia, served as the consulting agency and display vendor for the aforementioned projects. PNSS Tech offered invaluable insights and recommendations given its expertise in communicative technology and experience in AV system integrators. It was a key player in the successful implementation of CAYIN digital signage. In an era where businesses grow at lightning speed and marketing has become excessive, making sure your business stands out from the crowd is essential. CAYIN Technology provides customizable digital solutions that cater to each business's needs so that companies have the competitive edge they need to become the powerhouse of their industries.
For more inquiries, please contact
sales@cayintech.com
or see
CAYIN Robustie Solution
for the details.