Intriguing Ways to Turn Noise into News with Digital Signage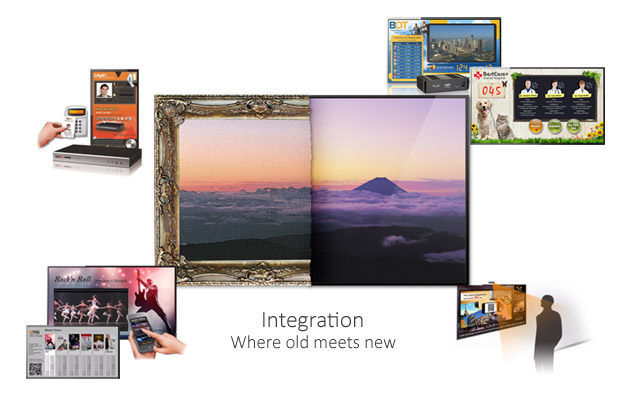 Walking down the streets, one might find the surroundings with serious information overload. Sure when everything was motionless and still, the first store to put up a screen and run digital signage was the new kid on the block. But now that everyone is doing it, that guy has to put on the thinking cap and get outside the box.
By combining old technologies with new visuals, focal points are created, and thus the audiences will eliminate excessive noise, and focus on the contents.
We have put together a list of applications that are compatible with SMP-NEO digital signage players. Here are some of the worth-mentioning categories:
Adding sensors to a digital signage solution certainly brings more attention to the content. With sensors, it is easy to add a creative aspect to help engage customers with the brand. Whether if it's interactive digital signage or information centers with live data, by adding sensor into the structure, grabbing that second glance and making an impression is guaranteed.
Queue Management System
Many facilities are currently employed with queue management systems, but adding digital signage can certainly mix things up. Study shows that "Occupied time feels shorter than unoccupied time." With QMS integration, customer's perceived waiting time can be reduced by 35%, and raise customer satisfaction by turning that clock around.
With the rapid growth in the use of smartphones, users now spend more time on internet-based content and services than on voice calling. Mobile phones have become the medium to obtain information and connect with the world. Portable devices can be transformed into powerful control consoles, and bring audience closer than ever before with CAYIN's software development kit. By sending http commands to the player, users can select the playback content on their phone and see the information displayed on the screen simultaneously.
Display information by scanning a Barcode or an RFID tag. CAYIN offers options to integrate digital signage with RFID or Barcode systems, including POS, security system, manufacturing data organization and much more. Great ways to promote and attract customers with the most updated information, and engage employees with company announcements.
The DOOH media integration is the trend for 2018 and the months to come. Think outside the box and challenge the use of existing technology as the market evolves.
Feel free to check out
CAYIN's YouTube Channel
for the whole list!