CAYIN Technology, a pioneer in the digital signage industry, is excited to announce the launch of the latest version of its Digital Signage Assistant.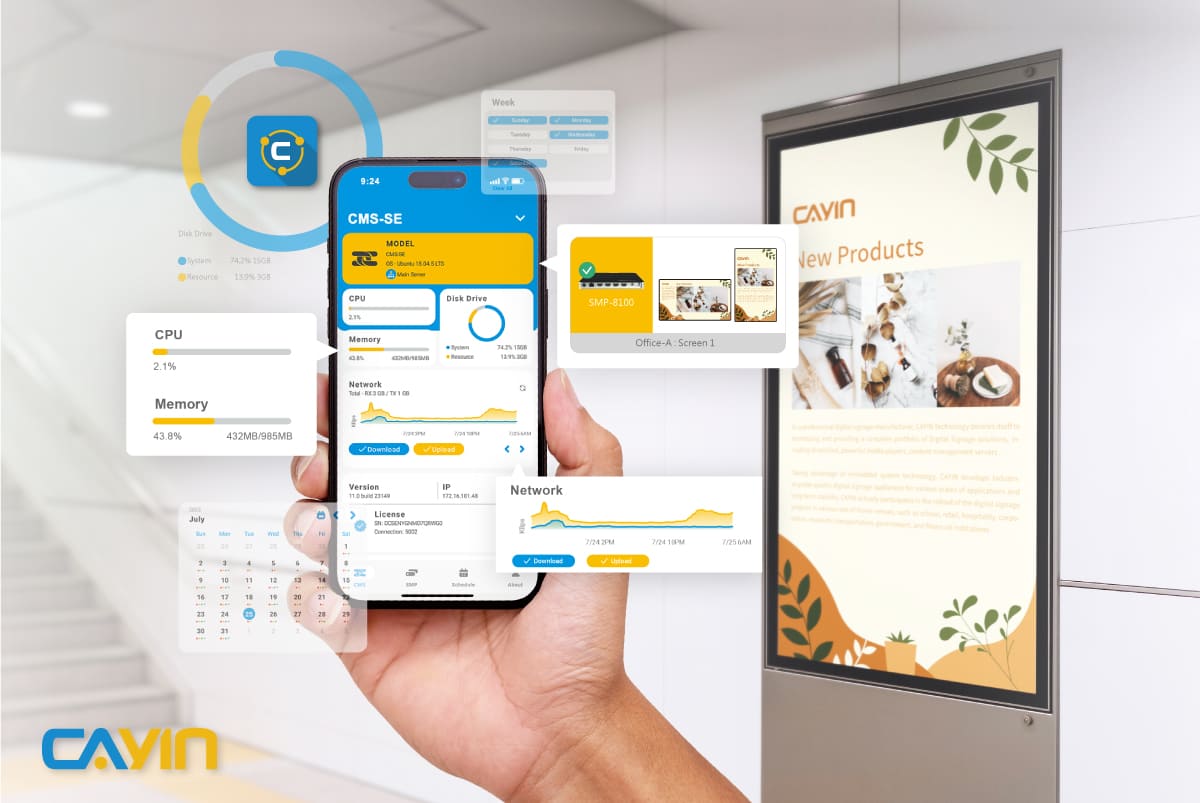 Digital Signage Assistant update is not just an upgrade; it's a game-changer. With a fresh user interface and groundbreaking features, it's set to revolutionize the way businesses manage their digital signage networks.
Your CMS Dashboard, Now in Your Pocket
With the new 'Real-time CMS Overview', you're no longer tied to your desk. This feature transforms your mobile device into a powerful command center, giving you a bird's eye view of your CMS. Whether you're in a meeting, on your lunch break, or on the other side of the world, you can access usage statistics, network data, and more, right at your fingertips. Stay connected, stay informed, and manage your digital signage operations with unprecedented efficiency.
Schedule Like a Pro, From Anywhere
Say goodbye to being chained to your office computer for scheduling tasks. The 'Centralized Scheduling Management on Your Mobile' feature brings the power of scheduling to your mobile device. Whether at a coffee shop or in the comfort of your home, you can manage your schedules effortlessly. Add or edit skins, programs, playlists, videos, images, and HTML content with just a few taps. This feature allows you to create captivating and personalized digital content that takes your brand display to new heights.
'We're thrilled to introduce these innovative features to our users,' said a spokesperson for CAYIN Technology. 'We believe that these updates will significantly enhance the user experience, making the management of digital signage networks more efficient and convenient than ever before.'.
To learn more about the CAYIN Digital Signage Assistant and its innovative features,
please visit
Digital Signage Assisitant App
or
Contact Us.
Our sales team is ready and eager to assist you with any inquiries.